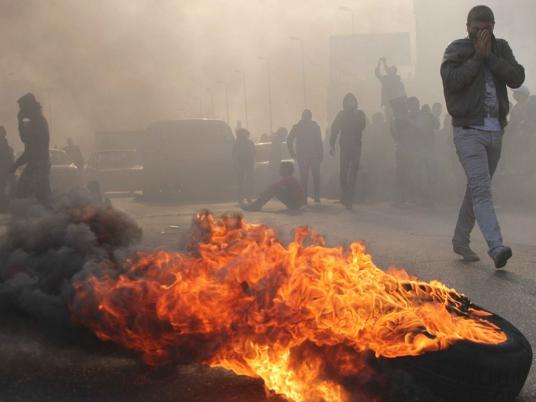 A Cairo court sentenced 21 of the defendants in the Port Said football violence case to death Saturday morning. The fate of the rest of the 75 defendants is to be determined in another hearing set for 9 March.
However, the five senior policement accused in the case were not among the defendants sentenced to death. Shortly before the judge read out the sentence, the court's secretary called the names of the five senior security officers accused in the case, including the former head of the Port Said Security Directorate and four of his aides. However, the policemen's sentences will be announced on 9 March.
The five policemen were present in the courtroom at the Police Academy in New Cairo despite earlier statements from sources within the prosecution saying that none of the defendants would show up.
The courtroom was already filled with families of the victims, who chanted, "God of the oppressed, give us justice," "we only want justice" and "police are thugs."
A source from the Cairo security directorate told Al-Masry Al-Youm that there were strict measures to protect the defendants inside the courtroom, including the deployment of Central Security Forces personnel around the first benches of the court where the defendants' lawyers are sitting.
Seventy five defendants are accused in the case of the 72 Ahly football fans whom were killed in the aftermath of a match with Port Said's Al-Masry club in February of last year.
The fans of Ahly club, along with several other ultras groups, had threatened to "spread chaos" if a verdict was reached that they didn't consider fair.
Edited translation from Al-Masry Al-Youm.