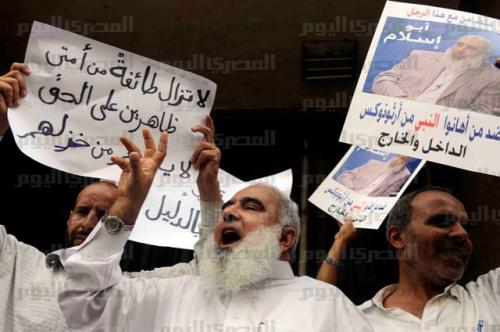 Sheikh Ahmed Abdallah, known as Abu Islam and owner of satellite TV channel al-Umma, was released on Monday on LE20,000 bail, pending investigations on charges of contempt of religion.
Abu Islam's attorney had appealed the prosecution's decision to detain him for four days pending investigation, and the North Cairo Criminal Court heard his appeal Monday.
Prosecutor General Talaat Abdallah ordered an investigation after Naguib Gabriel, head of the Egyptian Federation for Human Rights, and other activists filed a complaint against Abu Islam, accusing him of calling Coptic Christian women prostitutes.
Gabriel said in his complaint that all religions reject Abu Islam's continued insults against Christianity and its symbols, as well as his destruction of a Bible during protests at the US Embassy in September.
The complaint also said that Coptic Christians are bitter over the absence of justice regarding contempt of Christianity.
Edited translation from Al-Masry Al-Youm