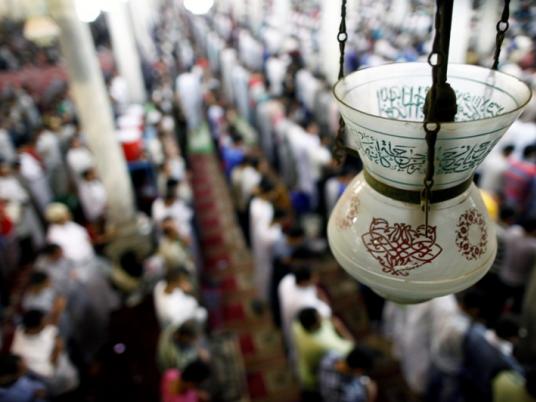 The Alexandria Administrative Court banned Wednesday the issuance of religious edicts or fatwas from organizations with the exception Al-Azhar and Dar al-Iftaa.
The court also prohibited the use of mosques as partisan tools to promote political objectives.
"The mosque is the heart of the Muslim community," said the court, presided over by Judge Mohamed Abdel Wahab Khafagi. "Therefore, imams shall not use mosques in achieving the political or partisan goals, since mixing of religion and politics is not acceptable."
The Muslim Brotherhood and other religious groups have been harshly criticized over the past two years by secular opponents, who claim Islamists use mosques to further their political interests.
A recent fatwa was issued by Al-Azhar scholar Mahmoud Shabaan calling for the murder of National Salvation Front members during a program on the satellite chanel Al-Hafez.
The fatwa was officially condemned by the president's office, opposition parties and some Islamist groups.
Edited translation from MENA