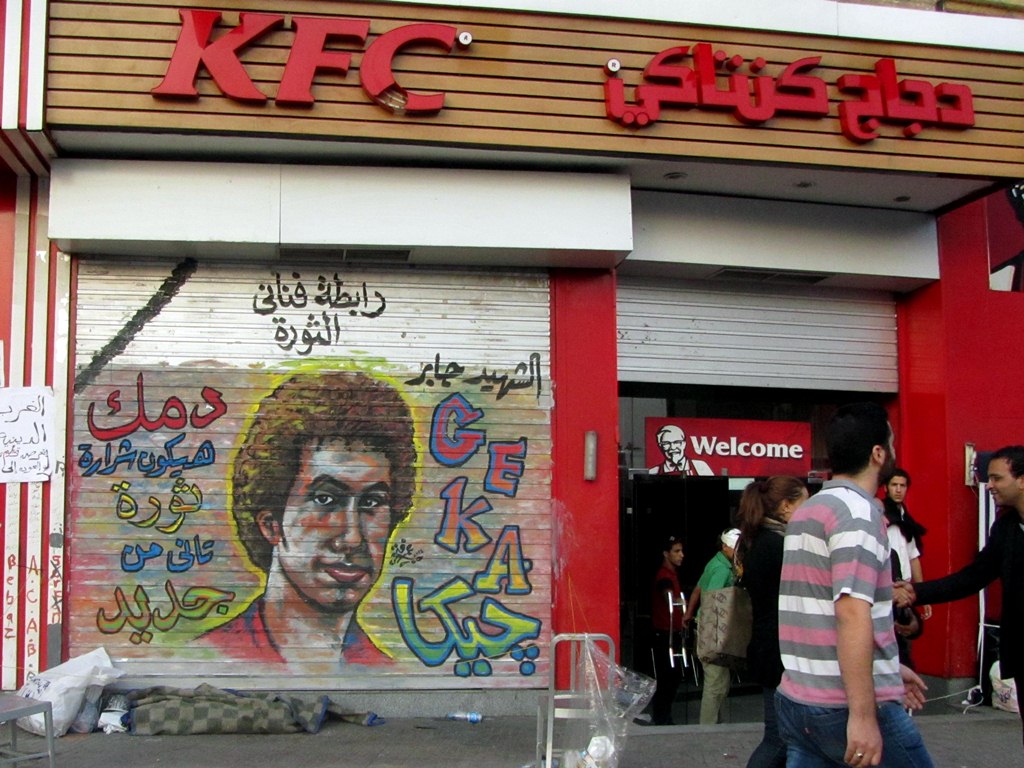 The April 6 Youth Movement is planning to form a human chain on Saturday on the Qasr al-Nil Bridge to commemorate the birthday of the recently deceased Gaber Salah , better known as Jika.
Jika, a 16-year-old member of the movement, was killed in clashes during the commemoration of the Mohamed Mahmoud events in November 2012.
April 6 released a statement written in colloquial Arabic stating, "Jika would have been 17 years old on Saturday, and we wished to celebrate his birthday; but tyranny forces us to salute his memory in his absence."
The statement said April 6 activists as well as members of other revolutionary and opposition movements would gather in Tahrir Square on Saturday at 3 pm. The protesters plan to create a human chain in Jika's name along the bridge until 5 pm, then march to the home of Jika's family in Abdeen.
April 6 members are also currently participating in the First Conference of Arab Youth for Liberation and Dignity, held in Tunis from 27 to 30 December.
The conference is organized by the Palestinian Youth Movement, which is dedicated to discussing the role of Arab youth in supporting the Palestinian cause after the 2011 uprisings that took place in countries across the region. The movement also seeks to develop new tools of pressure in the Arab-Israeli conflict, particularly after the rise of several Islamist groups to power.
Delegations from youth movements in Egypt are participating in the conference, including April 6 and the Egyptian Current Party, in addition to delegations from Bahrain, Algeria, Tunisia, Yemen and activists from the Gaza Strip and the West Bank.
Edited Translation from Al-Masry Al-Youm