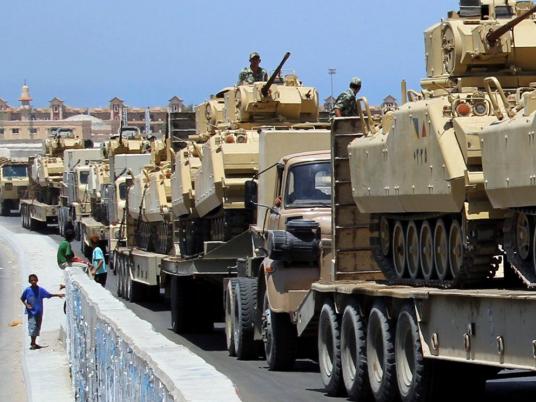 The Armed Forces said it has foiled an attempt to bomb Rafah's Coptic Orthodox Church on Monday morning.
The official page for the spokesperson for the Armed Forces said a military patrol managed to detect two unlicensed vehicles that were located between the church and an under-construction Armed Forces building.
While the patrol was monitoring the two vehicles, one of them drove off with several masked men inside.
The report added that the Armed Forces seized one of the two cars and found, among other items, two machine gun, 50 bullets, one rocket-propelled grenade and an RPG launcher.
Military patrols are currently combing the area for the other car.
The statement did not explain the relationship between the two cars and the alleged bombing attempt, but the statement was titled "The Armed Forces foils an attempt to bomb the Rafah Church in concomitance with Christmas celebrations."