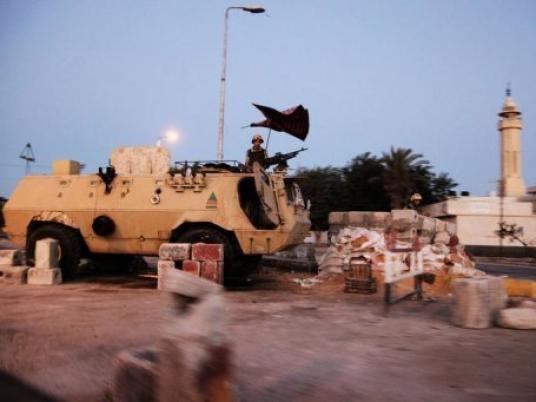 Armed Forces personnel in North Sinai, in cooperation with local Bedouins, foiled an attempt on Monday to smuggle 17 rockets to the Gaza Strip.
A military source said the rockets are French-made TDI model, caliber 68 mm, range three kilometers ​​and can be used air to land or land to land.
The Armed Forces have been engaged in an ongoing mission to secure the Sinai peninsula and borders with Gaza and Israel.
The Israelis claim that Iran has been manufacturing rockets for Hamas, which brings them in through Sudan and the Sinai, under whose desert frontier with Gaza there is a network of smuggling tunnels.
Israel also alleges that there are Soviet-style Grad or Katyusha rockets with ranges of between 20 km and 40 km (12 miles and 25 miles) present in Gaza.
Israel launched an eight-day attack on the Gaza Strip in November, killing 162 people, including 37 children. A ceasefire between Israel and Hamas took hold on 21 November after Egyptian mediation.
Edited translation from MENA