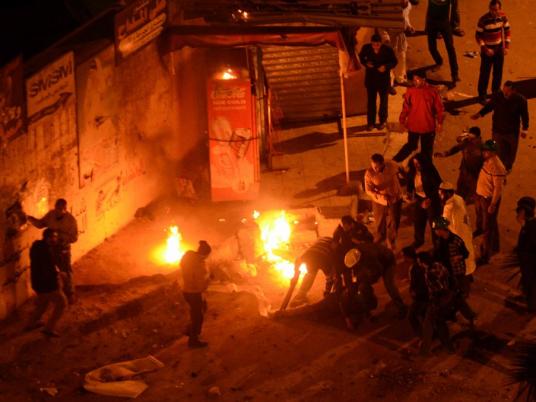 A fire broke out in a gas station in Al-Shoan Square in Mahalla on Tuesday evening, as Mahalla Club Ultras and Islamist youth threw Molotov cocktails at one another, resulting in about 300 injuries.
Saad Mekky, director of the Mahalla Public Hospital, said 15 wounded victims arrived at the hospital with different injuries including bruises and abrasions.
The Freedom and Justice Party's media spokesperson in Mahalla, Mamdouh Mounir, said 200 Muslim Brotherhood members were injured, alleging that anti-Brotherhood protesters had prevented ambulances from reaching the victims.
Violent clashes erupted Tuesday night between members of revolutionary groups and the FJP members in the labor activist stronghold of Mahalla.
Eyewitnesses said that clashes in the city, located in the Gharbiya Governorate in the Nile Delta, began when protesters against President Mohamed Morsy's new constitutional declaration hurled stones and Molotov cocktails at Brotherhood and FJP offices in the city.
Dozens were injured when fighting escalated, with both sides using sticks and bladed weapons.
Edited translation from Al-Masry Al-Youm