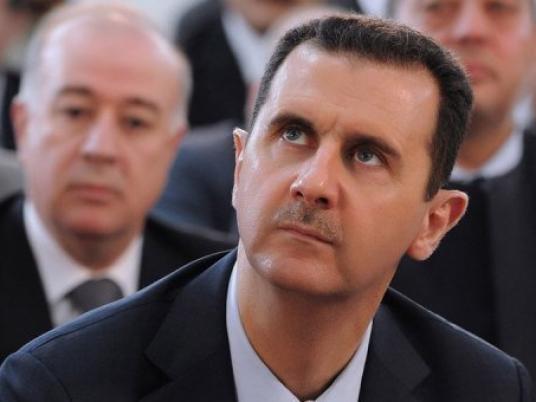 President Bashar al-Assad accused Israel on Sunday of trying to destabilize Syria by attacking a military research base outside Damascus last week, and said Syria was able to confront "current threats … and aggression" against it.
Syria's state news agency SANA said Assad made the remarks in a meeting with Saeed Jalili, Iran's national security council secretary, at meeting in the Syrian capital. It was Assad's first reported response to Wednesday's attack.
Diplomats, Syrian rebels and regional security sources said on Wednesday that Israeli jets had bombed a convoy near the Lebanese border, apparently hitting weapons destined for Hezbollah. Syria denied the reports, saying the target had been a military research center northwest of Damascus.
Meanwhile, Iran's Foreign Minister Ali Akbar Salehi said on Sunday his talks with the Syrian opposition leader in Munich one day earlier could contribute to finding a solution to the war in Syria.
Salehi said Syrian National Coalition leader Moaz Alkhatib's comments to him, in their talks late on Saturday, that he would be willing to talk with representatives of the Syrian government if prisoners were released represented "a good step forward."
"If we want to stop the bloodshed we cannot continue putting the blame one side on the other," Salehi told the Munich Security Conference, adding that he was ready to talk again to the opposition and wanted to be "part of the solution."