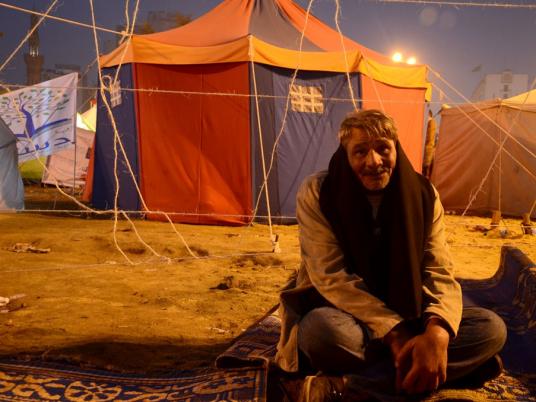 Some 10 protesters were injured in an armed attack in the early hours of Tuesday in Tahrir Square, where an open-ended sit-in has been staged since 23 November.
Unknown attackers fired birdshot at protesters in the square. Nine suffered injuries to their arms and legs, while one protester suffered from a head injury.
The attack caused a wave of chaos in the square, with protesters chanting "the people want the fall of the regime" in response, before calm eventually returned.
Popular committees charged with securing the square spread around its main entrance for fear of the renewal of the attack. Police cars were deployed around the periphery of the square for the first time since the sit-in started.
The sit-in followed a mass protest on 23 November against a freshly announced constitutional declaration by President Mohamed Morsy, through which he claimed sweeping powers including the immunization of the Constituent Assembly from dissolution, which secular forces accuse of being dominated by Islamists. Morsy canceled the declaration later.
Meanwhile, a referendum on the resulting constitution is due to take place on 15 December, amid polarization between supporting Islamist forces and opposing secular ones, especially after a violent confrontation between the two groups took place on 5 December next to the presidential palace in Heliopolis.