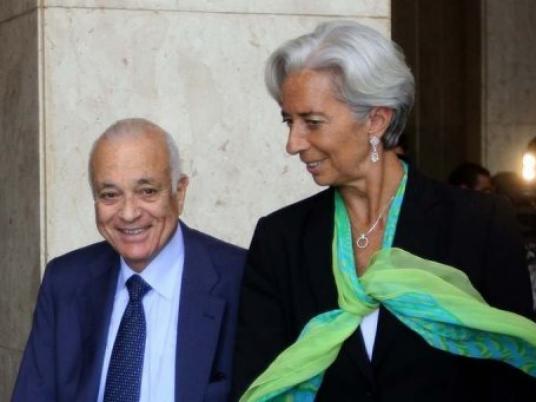 Minister of Planning and International Cooperation Ashraf al-Araby confirmed Tuesday that Egypt's foreign cash reserves are enough to cover three months' of imports, adding that the government is doing all it can to boost revenues.
"We have prepared an urgent plan to reduce the budget deficit and raise cash reserves by the end of June," he said during a visit to the annual Cairo International Book Fair.
The minister explained that negotiations with the International Monetary Fund were currently stalled as the government amends its economic reform program. "But we expect to resume talks soon," he said.
Also on Tuesday, the Central Bank of Egypt announced that cash reserves had fallen to US$13.6 billion in January compared to $15.0147 billion at the end of last year.
According to financial news agency Bloomberg, Egypt's reserves have not been this low since 1997.
Edited translation from Al-Masry Al-Youm