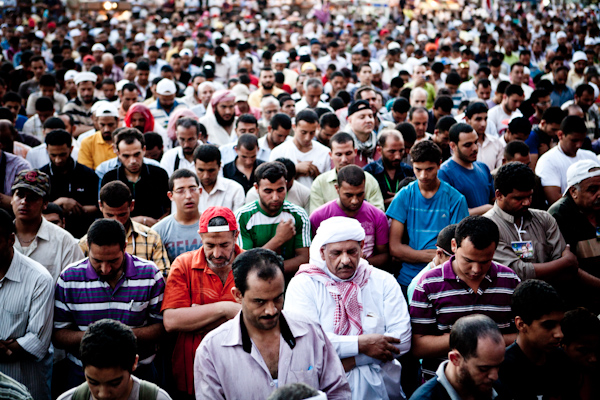 The Muslim Brotherhood is considering participating in a demonstration Friday in support of President Mohamed Morsy. The group's Guidance Bureau would make the final decision on Wednesday.
Brotherhood Secretary General Mahmoud Hussein said the group plans to participate in the protest in Tahrir Square, adding that national and revolutionary groups would gather to show their support for Morsy's decisions.
Salafi movements said they would join the demonstration and help the Brotherhood secure its offices against possible assaults.
"The people will continue to support Morsy because he is the elected president," said Mohamed Wahdan, a member of the Brotherhood's Guidance Bureau. "And he will achieve the demands of the revolution for change, reform and renaissance."
His colleague Mostafa al-Ghonemy said the Brotherhood does not seek to cause chaos. "But it will meet violence with strength," he said.
Karim Radwan, a member of the group's Shura Council, said the group is capable of protecting its offices against the thuggery that is planned for 24 August. "We only welcome constructive opposition that helps correct mistakes," he said.
Khalid Saeed, spokesperson for the Salafi Front, said the Salafis reject any destruction on 24 August. "That is why we will help the Brotherhood secure their offices," he said.
Anti-Islamist activists distributed statements last month advocating a second revolution on 24 August against the Muslim Brotherhood and calling for the downfall of Morsy and the Freedom and Justice Party.
The statements, distributed next to Fatah Mosque in downtown Cairo on 31 July, coincided with messages circulating on Facebook for the so-called "Second Revolution Movement."
The movement claimed in a statement that the armed forces supported the people's demands, but then Islamist groups took over the revolution and made the real revolutionaries step aside. It also accused Islamists of creating unrest for their own gain.
Edited translation from Al-Masry Al-Youm