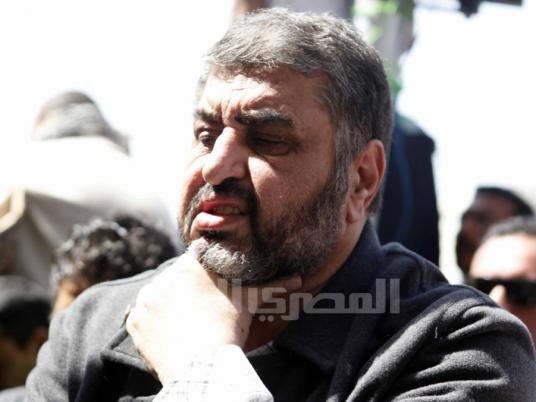 The Muslim Brotherhood does not know who is campaigning on the Internet to nominate the group's deputy supreme guide, Khairat al-Shater, for prime minister, the Brotherhood's secretary general said, denying that it could be the group's youth.
"It is up to the president to decide on this," Mahmoud Hussein told Al-Masry Al-Youm on Monday, adding, "and we will support him."
A Facebook group campaigning for Shater's nomination said Friday that its members are contacting political figures to support their demand.
Hussein added that the group objects to certain ministers in Prime Minister Hesham Qandil's Cabinet, but refuses to change it fully, as it is an interim government.
In a related development, sources said negotiations are under way with Omar al-Sheikh, chairman of Telecom Egypt, to take over as communications minister, succeeding Hany Mahmoud, who has resigned. Atef Helmy, former president of Oracle, declined the position.
They also said Ahmed al-Rokaiby, head of the Holding Company for Food Industries, is about to accept the post of supply and internal trade minister.
Meanwhile, a Cabinet source said the president would soon announce the reshuffle.
President Mohamed Morsy revealed Wednesday his plans for a Cabinet reshuffle.
Morsy, in a televised speech on the adoption of the country's new Constitution, said, "I asked Qandil and consulted with him to make appropriate ministerial reshuffles suitable for [this] stage, to face all problems — large and small problems".
Edited translation from Al-Masry Al-Youm