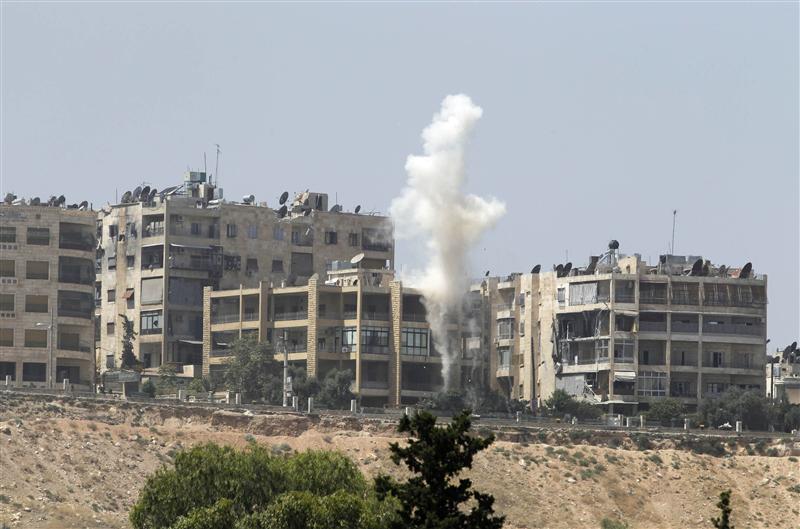 The Muslim Brotherhood did not send members to Syria to join the Free Syrian Army (FSA) and fight against President Bashar al-Assad's regime, group spokesperson Mahmoud Ghozlan declared on Friday.
Ghozlan reaffirmed the Brotherhood's commitment to the Syrian revolution and the group's support of the Syrian people fighting the regime, but also denied reports that the MB had supplied the FSA with weapons.
Rumors regarding alleged Brotherhood-FSA connections began circulating when last week a member of the Freedom and Justice Party claimed that his cousin had joined the FSA last month and was recently killed while fighting against pro-Assad troops.
There are currently no accurate reports indicating the number of Egyptians who have joined the FSA, but there has been widespread support for the Syrian uprising in Egypt at both the popular and official levels. President Mohamed Morsy has often affirmed Egypt's support of the Syrian people in public speeches.
On Saturday, the Turkish Anadolu news agency quoted Bassam al-Dada, the FSA's political adviser, as saying that 20 Egyptians had joined the Syrian opposition forces. He told the news agency that the FSA currently had 200 members hailing from other Arab countries.
Dada said that the FSA closely monitors who joins their ranks in order to sure that they are not infiltrated by Al-Qaeda.
The Morsy administration has not officially commented on their position regarding Egyptians fighting with the FSA. However, some members of the Muslim Brotherhood did object to calls made by other Islamist groups to send Egyptian fighters to Syria.
Assem Abdel Maged, media official at Jama'a al-Islamiya, told Al-Masry Al-Youm last month that a group of jihadists were ready to travel to Syria to join the rebels in an attempt to overthrow Assad.
He also told the independent daily Al-Watan that three Egyptians affiliated to the group had died in battle in Syria.
Edited translation from MENA