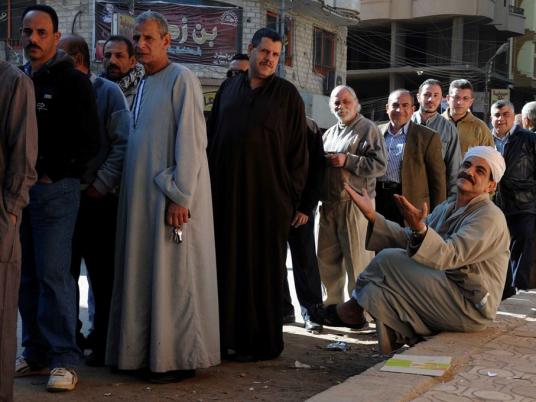 Muslim Brotherhood Secretary General Mahmoud Hussein denounced opposition calls to shelve the new constitution, warning that such calls were illegal.
"Such talk is punishable by law because the Constitution has been approved in a fair process," Hussein said.
In an interview on Al-Arabiya news channel Wednesday, Hussein rejected questions on the legitimacy of President Mohamed Morsy's rule, hinting that authorities should take legal actions against those who raise them.
Hussein also claimed that Islamists staged counter demonstrations to emphasize Morsy's majority support and popular legitimacy, accusing National Salvation Front and other opposition protesters of using violence to express their opinions.
"[It has] not proven so far that the Brothers are involved in assaulting others. On the contrary, Brothers were attacked and a number of them were killed," Hussein claimed.
"Dialogue is the real political activity to exchange ideas, not demonstrations," Hussein added.
While acknowledging opposition to the constitution and Morsy's policies, Hussein said that the National Salvation Front suffered from "political bankruptcy" for not communicating with the public and providing real alternative visions.
"The front depends on talk without proof and criticism only," Hussein said.
"When the front rejected the Constitution, it did not provide alternative articles. Moreover, the front alleged that the majority supported it … but the results of the referendum [showed] the opposite," Hussein said.
Regarding upcoming parliamentary elections, Hussein said that an Islamist alliance was possible after elections. He also denied that Muslim Brotherhood Deputy Supreme Guide Khairat al-Shater had signed a plan to secretly control the media and marginalize Salafis.
"There are media outlets that deliberately circulate lies," Hussein asserted.
Edited translation from Al-Masry Al-Youm