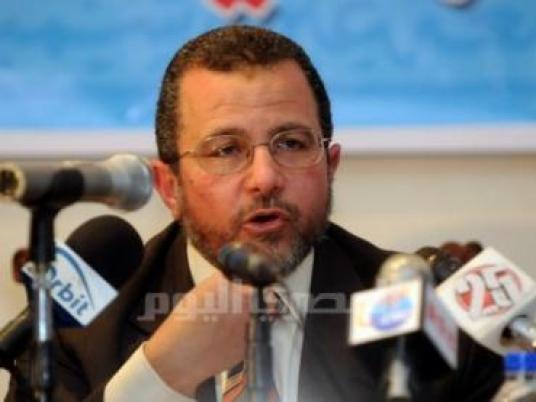 Prime Minister Hesham Qandil plans to resign immediately after the formation of the new Parliament, said cabinet spokesperson Alaa al-Hadidy.
"But the president has the right to reject the resignation and keep him in office," he said.
Hadidy also said the prime minister has not yet decided on whether or not to accept the resignation of Parliamentary Affairs Minister Mohamed Mahsoub, which he submitted on Thursday. Mahsoub said he resigned in protest against the Cabinet's policies.
The next Cabinet reshuffle, recently promised by President Mohamed Morsy, would not take into account the media's criticism of certain ministers or public figures, Hadidy added.
"As the posts for transport minister and communications minister are vacant, President Morsy decided to make changes in other ministries as well," he explained.
Morsy said in a speech on Wednesday commemorating the approval of the Constitution that Qandil would be the one to decide on what changes to make in the Cabinet, according to the needs of the current period.
The reshuffle would include the ministries of local development, supply and internal trade, electricity, petroleum, telecommunications, transportation, finance and parliamentary affairs.
Hadidy said Qandil would make his recommendations to the president sometime next week.
Edited translation from Al-Masry Al-Youm