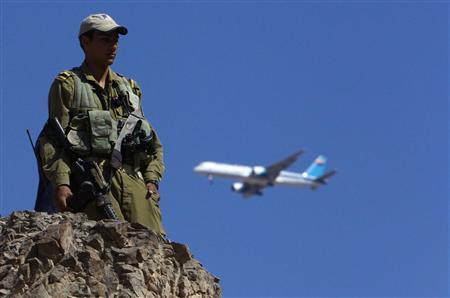 Sohag security services, in collaboration with a national security agency branch in the governorate, arrested a citizen for allegedly writing to Israeli nationals through Facebook and criticizing Egypt and Egyptians as well as declaring his love for Israel, which he tried to travel to through Sudan but failed.
Major General Ibrahim Saber, Sohag security chief, was notified of the arrest of the 24-year-old who allegedly has a tattoo of the Star of David on his arm.
Investigators say upon searching his home, they found a Hebrew dictionary, two bullets, US$100, four IDs for him with different professions and an employee card from the South Sudan embassy. A number of photos of Israeli officers and Israeli flags were found on his computer.
Police say the suspect revealed that he has met several Israeli tourists when he traveled in 2011 to Sharm al-Sheikh and worked as a driver at a tourist resort, convincing him to travel to and live in Israel. He added that he went to the Israeli embassy in Cairo to try and get a visa claiming he was going to visit Jerusalem but was unsuccessful.
Egypt and Israel signed a peace treaty in 1979 to end six years of war, but tensions rose in recent years when the Egyptian government apprehended several suspects allegedly spying for Israel.
Edited translation from Al-Masry Al-Youm