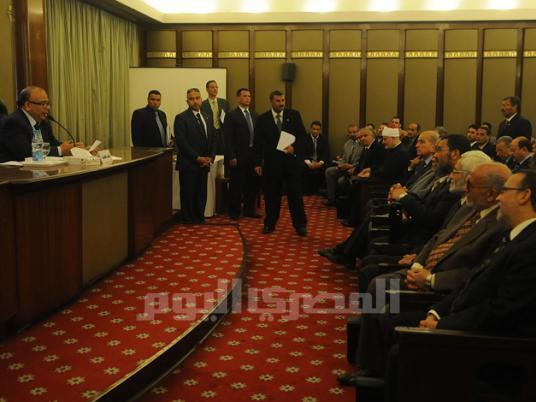 The Constituent Assembly's Ruling System committee is still discussing which powers to grant the new president, according to spokesperson Waheed Abdel Meguide.
"The committee will finish its work within days, after reviewing all powers of the president and relations between the president, government and parliament. Sessions are ongoing to set the powers and its final form," Abdel Meguid told Al-Masry Al-Youm.
Unlike under Hosni Mubarak's rule, the president will not be granted powers higher than those of the judicial and legislative authorities, Abdel Meguid added.
The constituent assembly is currently writing the first constitution since Mubarak's ouster, though it is unclear when a draft will be finished.
The Supreme Council of the Armed Forces issued a supplementary constitutional declaration in mid-June, before the end of presidential elections, sharply curtailing the president's powers. The move sparked protests and continues to sow doubts over the military's commitment to democratic rule.
Edited translation from Al-Masry Al-Youm