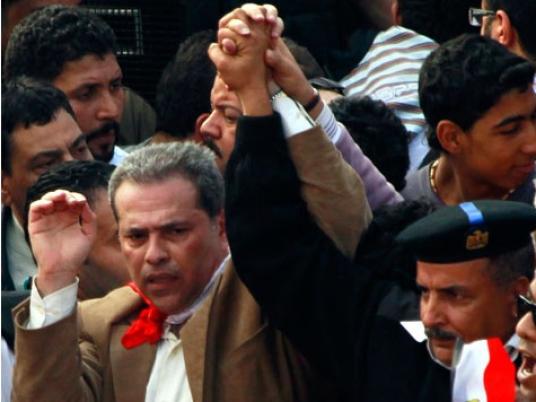 The Giza Criminal Court on Tuesday acquitted media personality Tawfiq Okasha of charges of attempting to instigate the assassination of President Mohamed Morsy.
After reviewing the TV episode that provoked the charges, the court found that Okasha's phrase "licensing the blood" was general and did not target the president or any specific person.
The court also acquitted Okasha on the charge of insulting the president, arguing that the right to criticize is protected by Egyptian law as long as the criticism is not defamatory. Okasha was previously convicted of defamation by a Luxor court.
Last August, Egyptian television authorities suspended broadcasts from Okasha's Faraeen satellite channel due to his continuous attacks on the president and the Muslim Brotherhood, of which Morsy is a member. Okasha had warned Morsy not to attend the funeral of Egyptian soldiers killed in Rafah earlier that month, saying his life would be in danger.
Another court is currently considering an appeal against the decision to suspend the channel.
As lawsuits against Morsy's media critics have grown more common, media professionals have expressed concern over the future of media freedom under his rule.
Edited translation from MENA