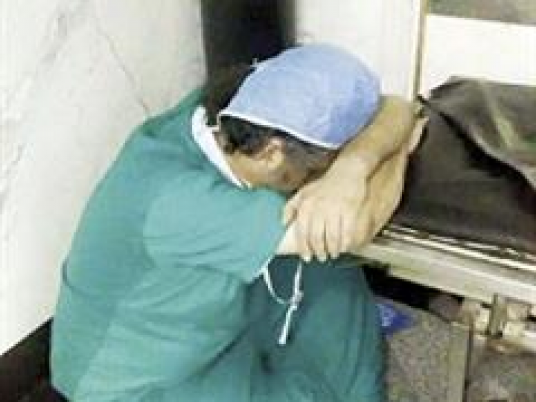 The Doctors Syndicate has decided to refer doctors accused of human organs trafficking to the professional ethics committee to be penalized in case they were convicted. The penalty could reach dropping their syndicate membership.
In a statement on Tuesday, the syndicate said, "we followed up on the arrests of several persons accused of human organs trafficking. Twelve doctors from Giza province were included."
The Administrative Control Authority announced it had detected, at dawn on Tuesday, the largest international network for trafficking in human organs, including Egyptians and Arabs.
Top prosecutor Nabil Sadeq ordered on Wednesday the detention of 25 suspects related to this case for 15 days pending investigation into human organs trafficking charges.
The network includes university professors, doctors, nurses and workers at medical centers and hospitals, as well as intermediaries and brokers, the authority added in a statement.
The network takes advantage of the poor economic conditions of some Egyptians to traffick in human organs in exchange for little money, while they make exorbitant amounts of money, said the statement.
Beside trafficking in human organs, the suspects were also accused of acquiring of public money by the seizure of public medical supplies and medicines, said the judicial source.
Edited translation from Al-Masry Al-Youm