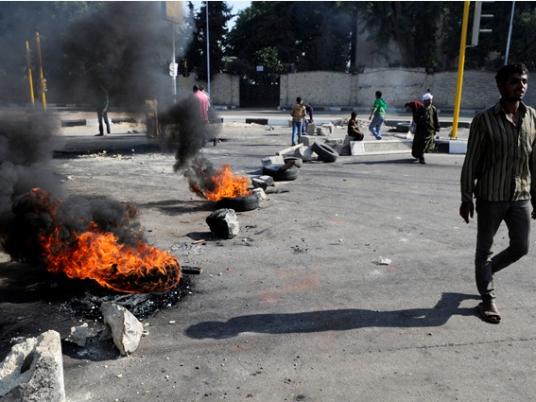 Dozens of activists and residents of the Qursaya island protested outside Dar al-Qadaa al-Ali, a prominent judicial institution, in downtown Cairo on Tuesday against military cases being brought against island residents accused of damaging army property in clashes last November.
They chanted slogans and carried banners condemning military trials for civilians.
Abdel Moneim Abouel Fotouh, a former Brotherhood leader and head of the Strong Egypt Party, tweeted Tuesday that holding military trials under a civilian president is a disgrace for the regime, and asserted his party's support for the island residents.
On 18 November, military police arrested 25 civilians during an attempt to forcibly evict residents of the Nile island, located near Giza, and hauled them before military prosecutors.
The prosecutors charged the civilians with assaulting the military and its property, despite a February 2010 court order granting civilians the right to live and work on the island. The military trial began on 2 December 2012.
Edited translation from Al-Masry Al-Youm