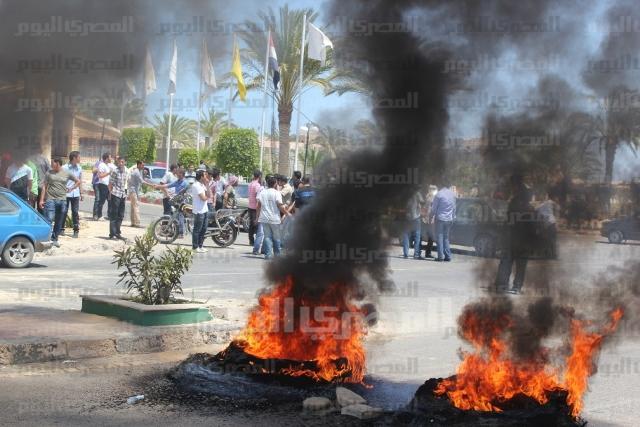 Egyptian youth burned tires at a protest against unemployment and corruption in front of the South Sinai Governorate headquarters Tuesday.
Others quikcly joined in and blocked the main road linking Cairo and Sharm El-Sheikh.
Demonstrators say nepotism and unfair land pricing is taking jobs away from young people.
"Youth cannot get jobs or even [start] projects," said protester Talat Mubarak.
Security forces surrounded the building to prevent protesters from storming governorate offices. Later, they evacuated employees who were having difficulty breathing due to the heavy tire smoke.
South Sinai Governor Khaled Fouda responded with promises to lead a committee that includes the governorate's secretary general, a judicial adviser and Bedouin chiefs to determine fair prices for land.
Protesters also threatened to gather at the Sharm El-Sheikh International Airport should the governor ignore their demands.