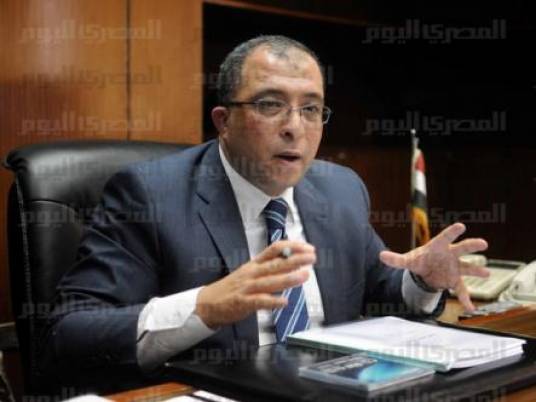 Cabinet spokesman Alaa al-Hadidy said Tuesday that the government would not agree to an emergency loan with the International Monetary Fund.
"There will not be a 'fast' or emergency loan," Hadidy told reporters, adding that no timing has been set yet for the IMF mission's visit to Egypt.
Furthermore, he said any loan agreement would be in the context of the country's economic program.
Meanwhile, Minister of Planning and International Cooperation Ashraf al-Araby said the negotiations over the US$4.8 billion IMF loan will not be affected by the delay of parliamentary elections previously scheduled for April.
The Cairo Administrative Court delayed polls for the House of Representatives indefinitely last week, saying that the Shura Council needed to make amendments to the election law and then have them reviewed by the Supreme Constitutional Court.
Egypt and the IMF had signed an initial agreement for the loan in November, but negotiations over the deal have been delayed by domestic political instability.
The IMF had not made any negative remarks over the government's 22-month economic reform program, upon which the IMF loan is conditioned, the minister told state-run news agency MENA. He added that the IMF had indicated an initially positive response to the plan.
Egypt has officially invited the IMF for another visit within the next few days to further discussion over the program, Araby said.
Araby also emphasized that though Egypt is keen on resuming negotiations for the loan, the country is in no need for an urgent loan, adding that closing the budget deficit requires vast structural measures rather than borrowing.
The IMF had said Monday that Egypt can acquire an urgent financial support from the fund while negotiating for the loan, but Egypt turned down the offer.
IMF spokesperson Wafaa Amr had said that the fund was mulling changes to its economic expectations for the Egyptian government, while also saying that no date had been set for the IMF's visit to Egypt.
Edited translation from MENA