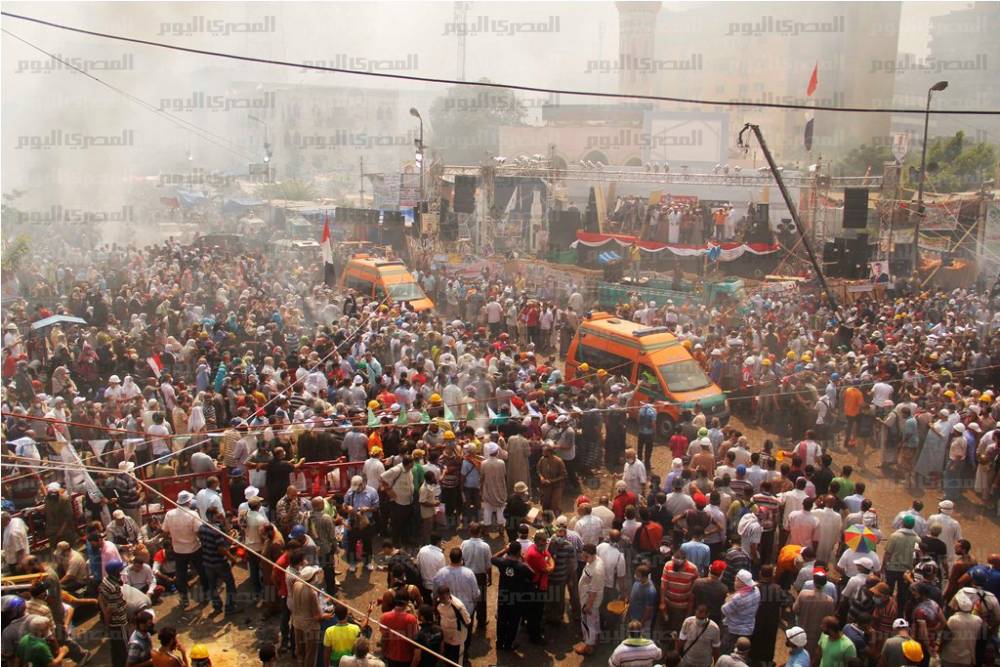 The Egyptian Health Ministry has raised the death toll from Wednesday's violence that followed a crackdown on two pro-Morsy sit-ins to 638.
Ministry spokesman Mohammed Fathallah told The Associated Press on Thursday that the number of injured in the previous day's violence also has risen to 3,994.
Wednesday's violence began when police moved to clear two protest camps housing protesters calling for Mohammed Morsy's reinstatement. The crackdown prompted clashes elsewhere in Cairo and other cities.
Fathallah said 288 of the dead were killed in the larger of the two camps, in Cairo's eastern Nasr City district.