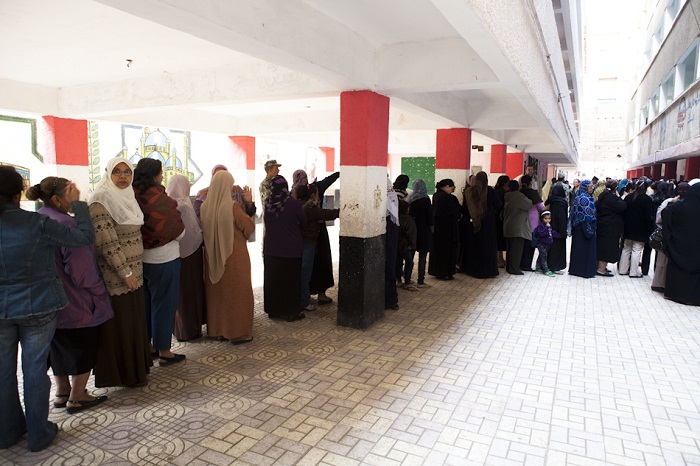 The government has not accepted the resignation of the High Judicial Elections Commission secretary general as reported in the media, a deputy justice minister told Turkish news agency Anadolu Thursday.
State-run Al-Ahram reported Wednesday that the commission had accepted Zaghloul al-Balshy's resignation for health reasons.
The HJEC is coordinating the nation's ongoing constitutional referendum, with 17 governorates scheduled to vote on Saturday.
Balshy reportedly said he did his best to work without bias, but will have to undergo eye surgery that would prevent him from completing his work.
Deputy Justice Minister Hesham Raouf said that Balshy's resignation had not been officially accepted.
He also told Anadolu that more than 7,000 judges would oversee Saturday's vote. He denied allegations that there were insufficient judges to supervise polling stations during the first phase due to their boycott of the referendum.
Many judges had announced leading up to last week's vote that they would refuse to participate in protest against government decisions they say compromise their independence and interfere with judicial affairs.
Elections monitors from human rights organizations and opposition groups complain that irregularities marred the first phase of the voting, which took place last Saturday. These groups have complained about the lack of judicial oversight and other reported violations to the HJEC, which is due to study the reports after the second phase of the vote.