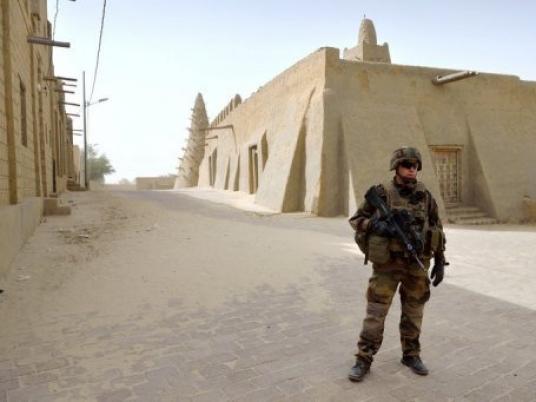 photo http://www.france24.com/en/20130204-france-quickly-withdraw-timbuktu-forces-fm
France is working to "very quickly" withdraw its forces from Timbuktu, Foreign Minister Laurent Fabius said Monday, without making clear if the troops would be sent further into the north of Mali.
"We want to be rapidly relieved by the AFISMA African forces in the cities that we hold," Fabius told France Inter radio.
In Timbuktu a withdrawal "could take place very quickly, we are working on it," he said.
French forces are holding Timbuktu and other northern cities following a lightning advance against Islamists rebels who had taken control of Mali's vast desert north last year.
Officials have said the rebels have likely fled to mountainous terrain around the northeastern city of Kidal, the last bastion of the armed extremists.
France said it carried out major air strikes Sunday near Kidal, but Fabius did not answer when asked if the strikes were aimed at preparing for an eventual French-led ground assault.
"It is about destroying their rear bases, their depots," he said.