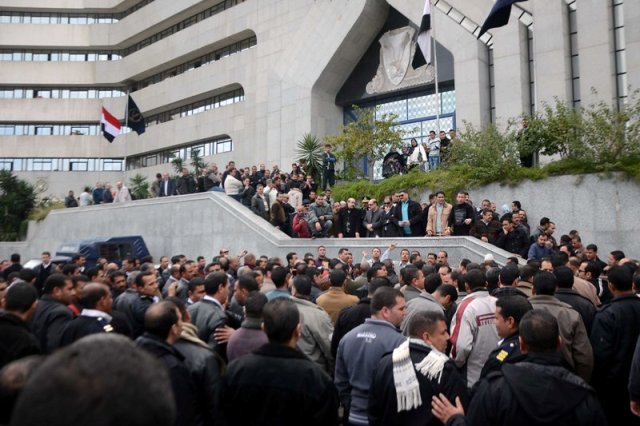 Officers laid siege to a courthouse in Giza Thursday after three villagers accused of attacking the Badrashin Police Station were released.
The officers prevented prosecutors and court staff from entering or leaving building for two hours until security forces negotiated a truce.
After, the officers closed the station and announced strike action, calling for an investigation into the attack on police.
The three were arrested Tuesday evening following clashes between police and residents of Aburgwan al-Qebly Village, spurred by the arrest of two other villagers suspected of ransacking the police chief's office.
Residents responded with force and tried to storm the Badrashin station.
Five people were injured in the subsequent clashes, including two officers.
Unnamed judicial sources close to the case told Al-Masry Al-Youm that the accused were released because they had not been formally charged with a crime after 12 hours of detainment. The sources added that the three had been accused of resisting arrest and assaulting public employees.
Edited translation from Al-Masry Al-Youm