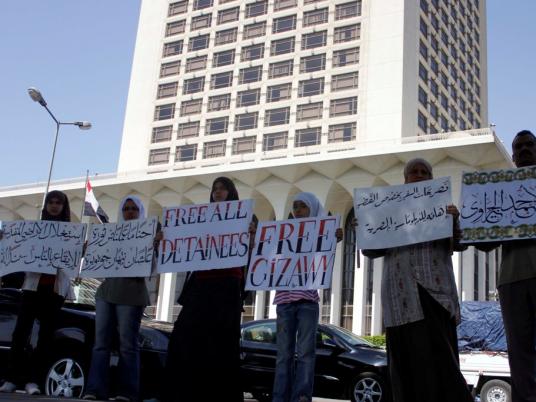 A Saudi court will resume Wednesday the trial of Egyptian lawyer Ahmed al-Gizawy and Islam Bakr, both of whom are accused of smuggling drugs into the kingdom.

The court will review witness testimonies, and the session will be the last in which witnesses will be summoned.
Yasser Elwany, the legal advisor at the Egyptian consulate in Jeddah, will attend the session alongside Gizawy. Elwany is in charge of following the case and wrote the memorandum denying all charges leveled at Gizawy.


Two employees from King Abdulaziz International Airport gave their testimonies during the session before the last one, saying they found banned Xanax tablets hidden inside boxes and milk packages in Gizawy's luggage.

The first session of the trial was held on 18 July. Saudi prosecution had called for imposing the death penalty on Gizawy, who was arrested on 17 April.
Authorities accuse Gizawy of allegedly possessed 21,000 tablets of a drug banned in Saudi Arabia, but activists say the charges were fabricated on account of his work with Egyptian detainees in Saudi Arabia.


Edited translation from MENA