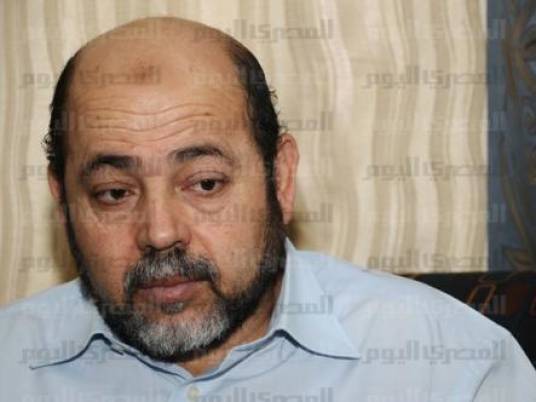 Hamas officials have accused unidentified members of the Palestinian Fatah movement, the Islamist resistance group's main rival, of turning Egyptian media against it.
Attempts are being made to make Hamas appear deeply involved in violence against the Egyptian army and its people, officials claim.
Fatah had previously claimed the fact Hamas-linked television channels, including Al-Aqsa TV, were streaming from the pro-Morsy Rabea al-Adaweya sit-in in Cairo represented "interference in Egyptian affairs."
Hamas would not hurt an Egyptian soldier, said Moussa Abu Marzouq, Hamas political bureau deputy chairman.
"We have no interest in causing problems for Palestinians inside Egypt," Abu Marzouq told London based newspaper Al-Hayat on Thursday.
Opponents of ousted President Mohamed Morsy, a member of the Muslim Brotherhood, accuse Hamas of involvement in almost daily attacks on the army and police forces in Sinai. All accusations have been strenuously denied by Hamas.
The ousted president also faces an investigation into his escape from prison during the revolution of 2011, allegedly with the help of members of Hamas and even Hezbollah, the Lebanese Shia resistance group.
"Despite all this fuss and the attacks on Hamas, not one movement member was accused of any abuse or violation, and not one name [of a Hamas member] was submitted to the prosecutor general," he continued.
"The current security instability in Sinai and the trafficking of drugs and humans is the result of the security vacuum," Abu Marzouq added. "Sinai is open to Israelis."
According to Abu Marzouq, There is no dispute between Hamas and the Egyptian authorities. "They know perfectly well that Hamas is completely innocent of the accusations that some are trying to stick to them."