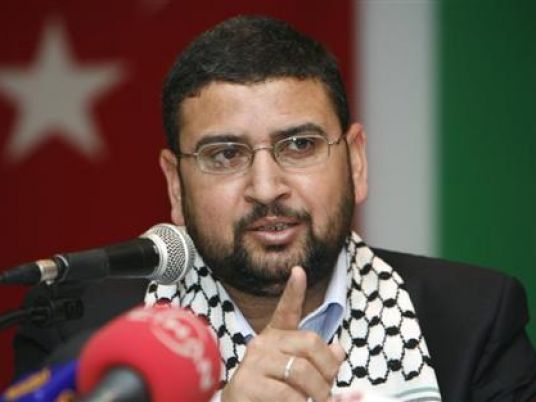 Hamas denied on Sunday news over the arrest of three of its members by Egyptian authorities on charges of planning to assassinate the presidential hopeful Abdel Fattah al-Sisi.
Sami Abu Zuhri, the group spokesperson, told the Kuwaiti newspaper Al-Rai on Sunday that news of the arrest was untrue.
Abu Zuhri added that publishing such news is an offense to Egypt, as it shows that its army and security services are fragile and unable to preserve its security nor protect its borders.
He also added that such news "offends" the Palestinian resistance.
Abu Zuhri also called on media to "stick to accuracy and credibility and stop fabricating [stories] and inciting against the Hamas as well as the Palestinian resistance."
The Kuwaiti newspaper posted news on Sunday claiming that Egyptian security services have arrested three Hamas elements allegedly planning to assassinate Sisi.
The elements, according to Al-Rai, sneaked through tunnels from Gaza to Sinai. Egyptian security claimed that they were caught with a message to assassinate Sisi.
Edited translation from Anadolu Agency