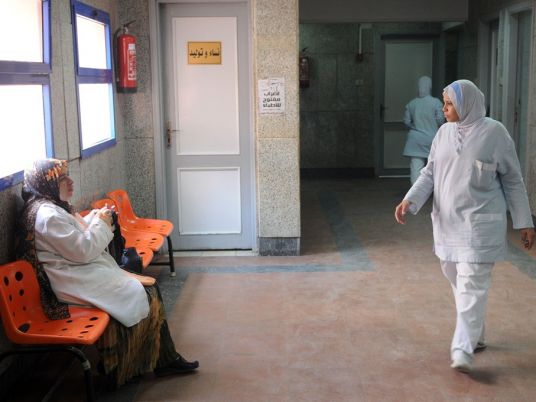 Health Minister Mohamed Mostafa Hamed has said that 200 hospitals and 3,800 health clinics around the country need to be completely demolished and rebuilt because they are not fit to provide health services.
State-run newspaper Al-Ahram reported that Hamed described the facilities as having reached the end of their life spans. Hamed also said that state-run hospitals suffered a shortage of doctors, saying, "There are areas in Sohag, Qena and Assiut whose health units are completely without doctors."
Hamed added that "the state-run hospitals generally do not suffer a shortage of equipments, but suffer not using them in the right way."
The minister also said that 70 hospitals will either be esbalished or renovated in 2013 and 2014.
Egypt's hospitals, particularly state-run hospitals, often do not provide adequate healthcare to patients. Only 4.8 of the total state budget for the current year is allocated to health, which is below the global average.
Doctors went on strike last October to demand a 15 percent budget allocation for health services, more security for hospitals in the wake of assaults of medical staff, and the approval of new financial and administrative staff for doctors.