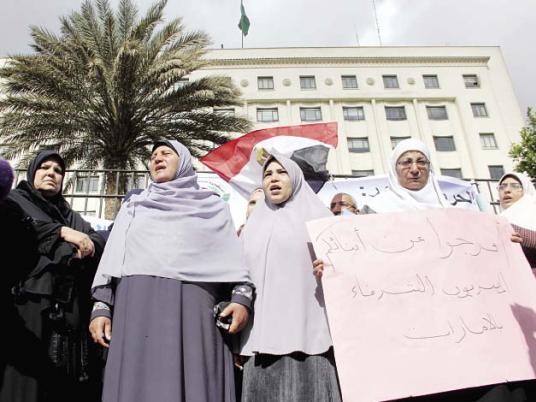 Human Rights Watch said that Emirati authorities should press formal charges against 13 Egyptians detained in UAE prisons and allow their immediate access to lawyers or else release them.
UAE security services had arrested the 13 Egyptians between November 2012 and January 2013. While no charges have been pressed against them, Emirati media outlets have repeatedly said that they were members of a secret Muslim Brotherhood cell in the Gulf country.
In a statement issued on Saturday, the New York-based human rights watchdog said that Emirati authorities have recently allowed the detainees to call their relatives within the UAE.
"Most of the 13 Egyptians have now been detained for several months with no opportunity to challenge their detention," said Nadim Houry, deputy Middle East director at Human Rights Watch. "This case provides yet another sad example of the UAE authorities' ignoring due process of law and basic legal protections."
Among the detainees are doctors, engineers and university professors. They have been all living and working in the UAE for years, and eight of the detainees have lived in the UAE for between 20 and 30 years.
In accordance with the Emirati Criminal Code, authorities must transfer detainees to the prosecutor general within 48 hours of their arrest in order to press charges. The prosecution could then extend their detention for an indefinite period of time after getting approval from a judge.
Emirati authorities did not disclose any information about the legal proceedings of this case, while relatives of the detainees do not know if the prosecution would press charges against the detainees or when would that happen.
An Emirati lawyer told Human Rights Watch that there are no articles in any Emirati law that allow individuals to be detained for an extended period of time without charge.
"If the UAE government can show the Egyptian detainees have engaged in criminal behavior, why hasn't it charged them with a crime?" Houry said. "Authorities should stop this shameful practice of arresting people only to hold them without charge for months on end."