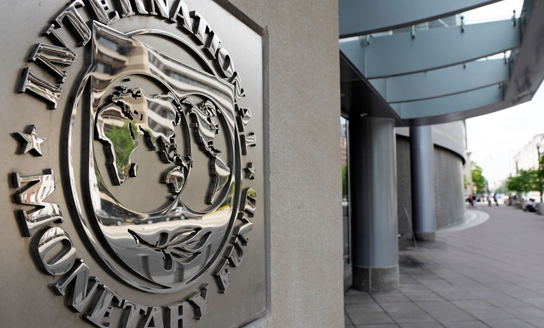 The International Monetary Fund (IMF) will not impose conditions on Egypt in exchange for a loan of US$3.2 billion, Massoud Ahmed, head of an IMF delegation currently visiting Egypt, told Al-Masry Al-Youm on Tuesday.
Egyptian government officials hope that the loan will build confidence in the Egyptian economy, Ahmed added.
"Any reform program should be devised by the Egyptian government itself," Ahmed said, adding that energy subsidies and tax irregularities are among the nation's economic problems.
"These problems have prevailed for a long time and thus cannot be resolved quickly," he said.
"The government is working on it," he added, pointing to a plan to increase energy prices for factories this month.
"The IMF provides successful examples from other countries," he explained. "All we want is a two-year reform program that is approved by all political forces and that succeeds in reducing the budget deficit."
Talks between the Egyptian government and the IMF delegation began in Cairo on Monday, seven months after the country's military-backed government turned down $2 billion in aid from the IMF, a decision which reflected Egypt reluctance to take on large external debt and its preference to rely on domestic funding to finance the budget deficit.
IMF aid is a sensitive issue in Egypt because of national pride and because the IMF is expected to ask the government for assurances that it will curb state spending, an explosive issue in a country where frustration over poverty has been causing unrest.
Translated from Al-Masry Al-Youm