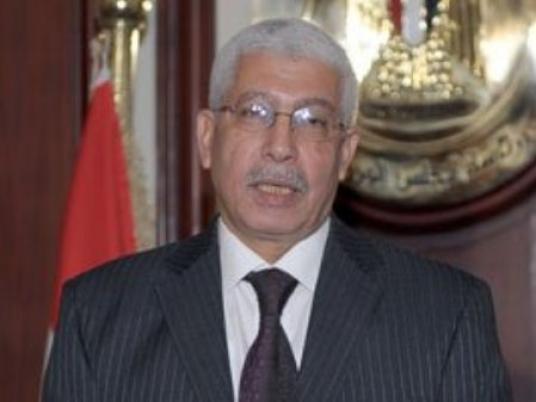 Finance Minister Morsy Hegazy said on Wednesday that talks with the International Monetary Fund are progressing, despite violence plaguing several governorates across the country that has resulted in at least 53 deaths.
The ministry is revising its proposed framework for economic reform in light of new amendments, Hegazy said in a press release Wednesday. Egypt is seeking a US$4.8 billion loan to bolster foreign reserves and decrease the government's swelling budget deficit.
Hegazy added that he had met EU delegation Chief James Moran on Tuesday to discuss the country's economic health.
"[EU Chief James Moran] assured the support of the EU and its members to Egypt at this critical stage. Resuming negotiations between Egypt and the IMF is about economic stability in Egypt, which means attracting more investments," Hegazy said in the statement.
Official have said they plans to attract foreign investments worth US$6 billion in the current fiscal year. However, critics claim that goal is unrealistic in light of ongoing political turmoil.
The nation's GDP growth rate was 2.6 percent in the first quarter of fiscal year 2012/2013. Experts project that will increase in the second quarter.