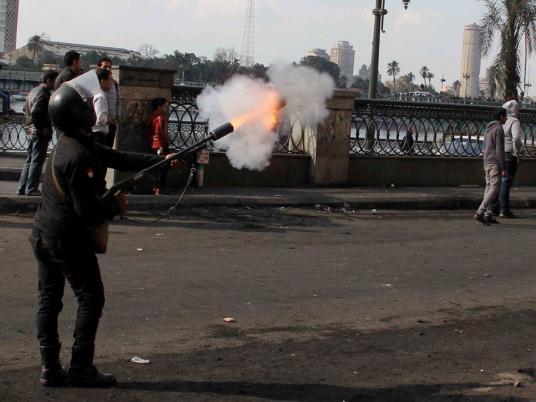 The police force is committed to securing peaceful demonstrations and remaining neutral in the midst of the planned protests, said the Interior Ministry on Thursday.
Ministry spokesperson Hani Abdel Latif added that the police would protect public and private property and address any threats to citizens. All political forces must respect the peaceful nature of the demonstrations, he cautioned.
The minister made the statement a day ahead of demonstrations planned for Tahrir Square and in front of the Ettehadiya Presidential Palace on Friday. The anti-Muslim Brotherhood protests demand a change in the government and a new constitution based on consensus.
Violent clashes between protesters and police erupted across the nation a week ago during protests marking the anniversary for the revolution, and have been ongoing, killing at least 53.
Edited translation from Al-Masry Al-Youm