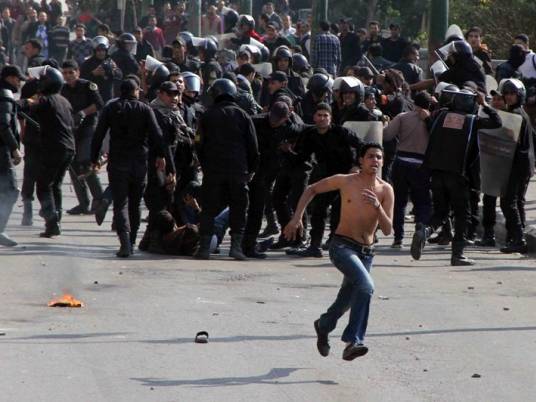 The Interior Ministry warned Saturday that it would take "strict procedures" to combat ongoing attacks against authorities and institutions, after an attack by Ultras Ahlawy members Saturday left the Egyptian Football Association and the Police Club in Gezira in flames.
In a statement, the ministry said it will resort to unspecified procedures "to curb the dangers, [the effects of which] would reach everyone and directly affect the nation stability, within law and standards."
The ministry called on all revolutionary, political forces and NGOs to play a national role and take responsibility for intervening to halt the violence.
The statement also called on families and parents to keep their children away from the areas of violence and confrontations to avoid danger.
One protester was killed Saturday by tear gas on the Qasr al-Nil Bridge, while a child reportedly suffered a gunshot wound to the head nearby on the Corniche during protests.