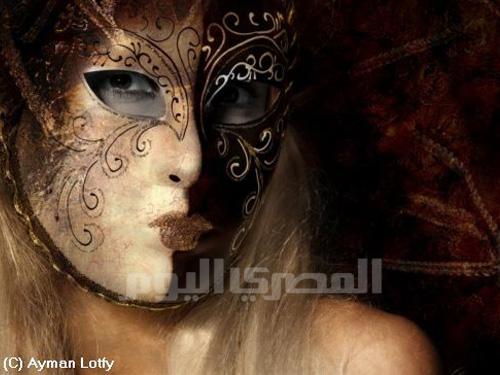 Ayman Lotfy speaks of himself as a champion of what he calls "Fine Art Photography." In a recent article published in the Photographic Society of America Journal, Lotfy outlined the basics of "Fine Art Photography," writing, "The goal for the photographer is to demonstrate artistic and creative ideas through the use of the camera lens, in the same manner in which a painter would use a brush, color palette and canvas."
In Lotfy's world, art is painting, and photography can become more like art only by becoming more like painting. Following this logic, Lotfy has embraced digital effects enthusiastically.
Lotfy writes, "Digital cameras and computer software… have given many photographers the keys to open the gates of imagination and reveal creative pictorial talents."
But even before the advent of digital photography, there were imaginative photographers with creative pictorial talents, and it is sad that someone who has devoted his life to photography would have neglected all of that rich history. One does not have to be an art historian to be an artist. But Lotfy has somehow managed to miss a hundred years of experimentation with the art of photography. And despite having exhibited in numerous Cairo Biennials and being largely embraced by the public art establishment in Egypt as a representative of artistic photography, Lotfy's work is trite, kitschy, often misogynistic and always over-produced.
His latest collection of photographs is currently on view at the state-run Gezira Art Center in Zamalek, presented under the umbrella of the Gezira International Contemporary Photography Month, an event organized and funded by Lotfy. The exhibition includes works by eleven international photographers, friends Lotfy has met at various conferences and competitions across the world, in addition to a large collection of Lotfy's work.
Lotfy told Egypt Independent, "When I go abroad, I am always the only Egyptian and Arab in the contest, and I'm not happy with this. People think that photography is an easy job." He feels that photography is an underrepresented medium in Egypt. It lacks a place in higher art education, and is not viewed by the public as a craft that takes artistry and skill.
He has plans to expand this first, small event, into a larger exhibition devoted to photography in the future. "I made this exhibition, but it is small. I am talking to the culture minister and the head of the Fine Arts Sector because we need to have a large photography exhibition in Cairo," he says.
The lack of formal photography education in Egypt that engages in an art discourse is an issue that has been explored in Egypt Independent before. And while a large, state-funded exhibition of photography is an exciting prospect, Lotfy should not be the one to organize it. He himself is a product of this lack of education, and the way he speaks about photography devalues the very medium he seeks to lift up.
Of his collection at the Gezira Art Center, titled "Geminate," Lotfy says, "I wanted to talk about two-faced people."
He continues, "For example, some women, after they come out of the hair dresser with newly done hair, become crazy. Some people, if they wear sunglasses, their personality changes. Why does your personality change?"
But Lotfy's photographs do not depict any human transition from personality to personality. His images bypass human emotion in favor of fantastical construction. "Geminate" consists of forty-some images of seductive female models, hidden behind intricate masks, covered in abstract patterns, or wrapped in mythological and Pharaonic imagery. The images are emphatically sexy, and strange in a psychedelic dorm-room poster kind of way, with layers and layers of over-laid patterns and background swirls. They are the work of a man who knows his craft well and has mastered his tools, but who is mostly interested in showing beautiful women being beautiful in weird ways.
Lotfy plays down the feminine attraction at the center of his work, saying, "Most of these models are not beautiful at all, and they are not professional models… She is acting what I want to feel."
Indeed, the images come out as Lotfy's own fantasies, but they are an inner tableau that fails to intrigue.
The international photographers who populate the rest of the exhibition at Gezira are a mixed group working in a variety of different photographic spheres. American photographer Clint Clemens does straightforward advertising work, with a specialization in cars. Barbara Bezina, from Argentina, shoots primarily portraits of women, using digitally collaged layers and patterns similar to Lotfy, but with a darker palate and a more contemplative, dreamlike effect. Maltese photographer Joe Smith works in a more straightforward, documentary vein, and his images of shopkeepers are a humanistic relief amidst the many highly stylized, highly digitized works on display. On the whole, the images tend to speak the bombastic visual language of advertising.
For me, Lotfy's photography amounts to corny, over-worked, semi-fetishistic phantasmagoria. Maybe it is a matter of taste. But even accepting that some people find that particular aesthetic appealing, Lotfy's larger fixation on cramming photography into a limited "Fine Art" box is a destructive concept to push.
Photography is a complicated medium with a long tradition of experimentation: in the 19th century, the Pre-Raphaelites in their primitive, analogue way, collaged and re-assembled photographic images, already breaking apart the idea of a photograph as pure documentation; later, the Russian Constructivists pulled wild abstractions from the most familiar scenes; more recently, Jeff Wall brought photography to the grand scale of monumental painting (without adding digital paint strokes) and Cindy Sherman used photographs to put on shows of identity shape-shifting. And there are a host of Egyptian photographers, like Youssef Nabil, Nabil Boutros, Iman Issa, Ahmed Kamel or Rana ElNemr, who experiment, but see no need to dress photographs up like paintings.
But such an argument should not need to be made. Even making a case for photography as an art form draws into question something that should have long been accepted. And if there is a lack of respect and understanding of photography in Egypt, there are many more worthy candidates than Lotfy to champion the medium.
"Geminate" and "International Contemporary Photography Month" will be on display at the Gezira Art Center, 1 El Marsafy St., Zamalek, in Cairo, until 15 February. The gallery is open from 10:00 am to 1:30 pm and from 6:00 pm to 9:00 pm.