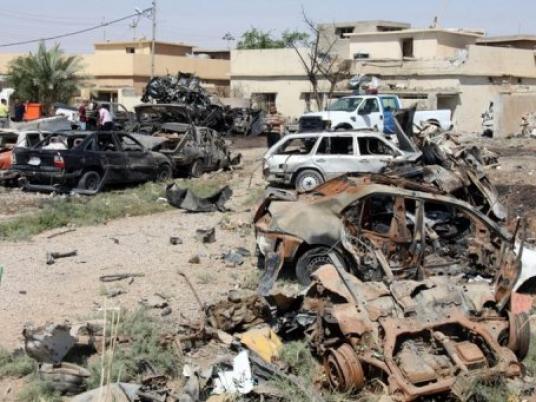 Attacks against Iraqi security forces, Shias and a small minority killed at least 20 people and wounded 37 on Monday, police and medics said, ahead of the first anniversary of the departure of US forces.
Three gunmen attacked a police checkpoint on the highway west of Tikrit, killing one policeman and wounding three.
A police patrol chased the gunmen, who abandoned their car and then detonated explosives in it, killing four more police and wounding two, a police lieutenant colonel said.
A doctor confirmed the toll.
In the village of Al-Buslaibi, north of Baghdad, a roadside bomb targeting an army patrol killed three soldiers, an army captain and a police lieutenant colonel.
A car bomb in Khaznah, a village near Mosul in north Iraq populated by the small Shabak minority, killed seven people and wounded 12, while two car bombs near a Shia place of worship, or husseiniyah, killed five and wounded 20 in the northern flashpoint town of Tuz Khurmatu, police officers and doctors said.
Monday's violence comes a day after a string of bombings and a shooting killed 19 people.
US military forces completed their withdrawal from Iraq on 18 December last year, ending a nearly nine-year war that cost the lives of tens of thousands of Iraqis, thousands of Americans, and hundreds of billions of dollars.
While violence in Iraq has decreased significantly from its peak in 2006 and 2007, attacks still occur almost every day.