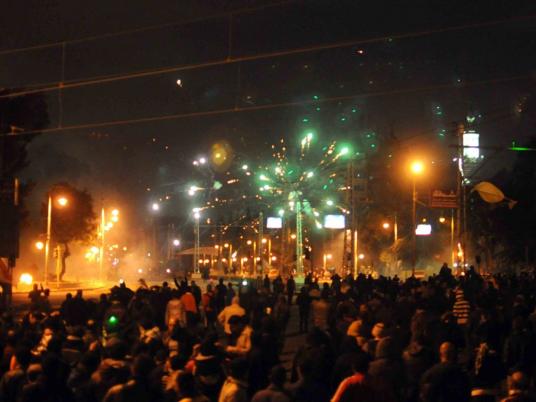 Islamist groups, including the Freedom and Justice Party, have come together to demand protests running counter to state interests be criminalized to preserve national security.
In a statement released on Tuesday, they said the Interior Ministry must take action to penalize those behind recent violent protests throughout the country and reopen Tahrir Square to traffic.
They added that people responsible for a recent rash of violent sexual assaults against female protesters and activists must also be brought to justice and said the Shura Council, which has legislative powers, must expedite laws that promote peaceful demonstrations.
The coalition is made of several Islamist political factions, such as the Asala, Watan, Reform and Development and Wasat Parties as well as the Ahl al-Sunnah Scholars Association, the Salafi Front, the Al-Azhar Scholars Front, the Preachers Syndicate and the Legal Authority for Rights and Reform.
The group also accused Egyptian media of sensationalizing violence over the last few weeks that saw at least 60 people die and hundreds more injured as protesters clashed with security forces and attack police and government buildings.