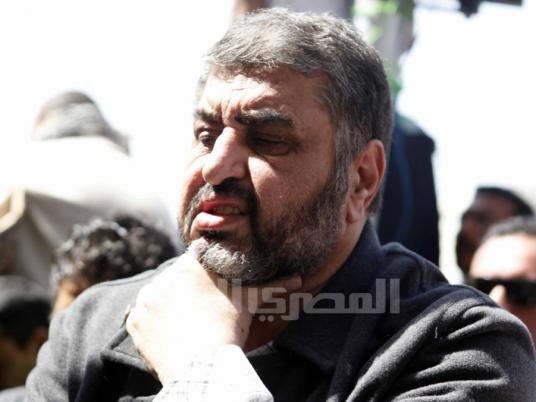 Informed sources told Al-Masry Al-Youm Saturday that Islamist leaders have nominated Muslim Brotherhood leader Khairat al-Shater for the post of People's Assembly speaker in the next Parliament.
Head of the Salafi Dawa in Giza Hesham Abu al-Nasr said small meetings were held with Brotherhood leaders to discuss the formation of a coalition for Islamists to contest the parliamentary elections against the Popular Current, founded by former presidential hopeful Hamdeen Sabbahi.
The Supreme Administrative Court upheld last September the Supreme Constitutional Court's ruling to dissolve the People's Assembly after finding the parliamentary election law invalid.
Shater was excluded from the presidential race for being sentenced by a military court under former President Hosni Mubarak.
"The meetings with Brotherhood leaders, on top of them Supreme Guide Mohamed Badie, will continue after he returns from Saudi Arabia," Abu al-Nasr said.
Edited translation from Al-Masry Al-Youm