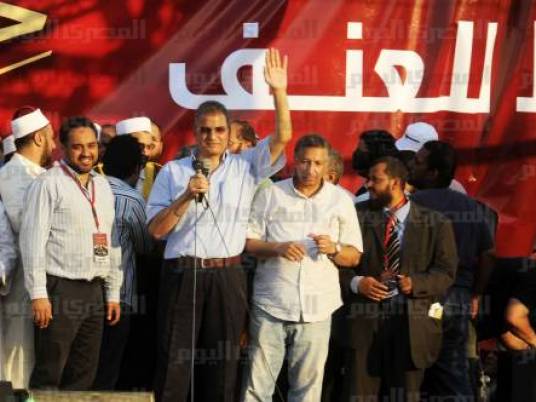 Islamist groups have revealed plans to form vigilante justice groups ahead of 30 June demonstrations.
The groups will be formed with the aim of protecting state facilities and countering potential violence as Islamist supporters and largely secular opponents of President Mohamed Morsy prepare to take to the streets at the end of the month.
While Egypt's opposition gears up for massive protests demanding early presidential elections on the first anniversary of Morsy's inauguration, Islamist groups have responded by planning rallies to support the president.
Safwat Abdel Ghany, a leading Jama'a al-Islamiya member, said Islamists will handle protests on 30 June peacefully.
However vigilante groups would protect themselves when necessary, he added.
"If we are assaulted, we will protect ourselves. We will not allow [Dr.] Mohamed Morsy's legitimacy to be touched," he stressed. "If chaos sweeps across the country, Islamist groups will secure state institutions and vital facilities against robbery by thugs and advocates of violence."
Khaled Saeed, official spokesperson for Egypt's Salafi Front, said policing groups "will clear the streets of thugs and thieves who make use of protests to rob citizens and institutions."
According to Saeed, those groups will offer emergency call services to be circulated during protests to provide assistance to citizens subject to harm or danger.
Alleged criminals would be handed over to the police or armed forces, he added.
Edited translation from Al-Masry Al-Youm