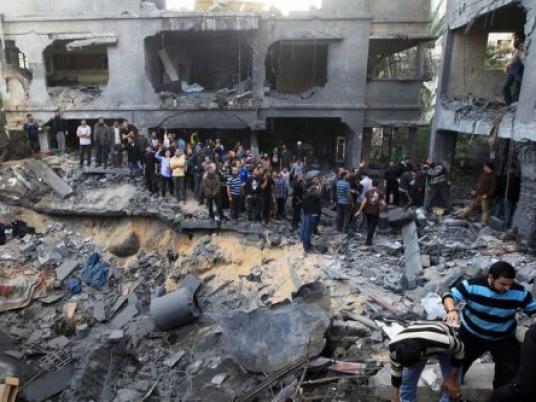 The Israeli army took over programming at a Gaza-based Hamas TV station Monday "to broadcast warnings," as deadly violence between the sides entered its sixth day.
Al-Aqsa TV, the official station of Hamas, said in a statement the Israeli army "is interfering with Al-Aqsa TV," with the picture going on and off for several hours and sometimes appearing scrambled.
"We took over the Hamas television to broadcast warnings," a military spokeswoman said, indicating the takeover would probably last for a number of hours.
But AFP correspondents in Gaza said they could see no warning being sent out by the army.
The Israeli army also took over Hamas radio broadcasts in Gaza for several hours on Sunday. At least eight journalists were injured the same day when Israeli jets bombarded two media buildings in Gaza City, with the military saying it had hit Hamas communications sites.
A statement from the Israeli army after the attack called on "international journalists … to stay clear of Hamas' bases and facilities, which serve them in their activity against the citizens of Israel."
Since violence erupted Wednesday, 90 Palestinians have been killed in Israeli strikes on Gaza. More than 500 rockets hit Israel, resulting in three deaths.