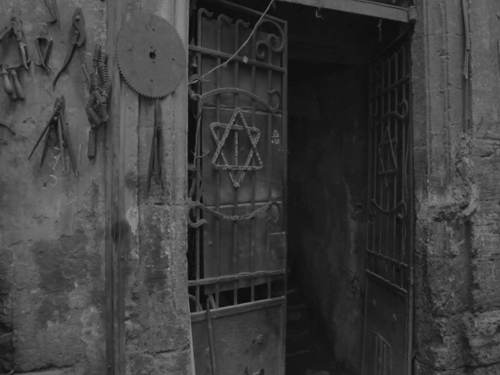 A prominent Jewish community representative responded Thursday to controversial comments by Freedom and Justice Party deputy leader Essam al-Erian advocating that Egyptian Jews living in Israel return to Egypt.
The "miserable social and economic conditions in Egypt do not encourage the return of Jews," wrote Azy Naggar in a letter published in London-based Al-Hayat newspaper Thursday.
Naggar, the head of the Association of the Jews of Egypt in Israel as well as another association for claimants of the rights of Arab Jews, said a number of questions must be answered as a "guarantee" before Jews of Egyptian descent can return.
Erian has recently said that Egypt should encourage Jews of Egyptian descent living in Israel to return here as a solution to the Palestinian crisis. The deputy head of the Muslim Brotherhood's Freedom and Justice Party also blamed former President Gamal Abdel Nasser's policies for forcing Jews to leave the country in the 1950s.
Their presence in Palestine contributes to the Zionist occupation of Arab lands, and every Egyptian has the right to live in his country, Erian said during a TV interview last week. Both President Mohamed Morsy's administration and the Shura Council have distanced themselves from Erian's remarks, although he has since reiterated his position.
"Before studying your suggestion on the return of [Egyptian Jews], I would be happy if I received an answer to these questions which would help me in making a rational decision before returning to live in Egypt, as we cannot return without ensuring housing, a source of income, a decent life, freedom, and democracy, and cannot only live by the Sharia law, which does not encourage the acceptance of your suggestion," Naggar's message read.
"Am I going to have a house to live in here in Egypt or will I return to my family's house in Cairo? Or will I have to live with hundreds of thousands of people who live in graveyards in Cairo?"
Among other questions, he also asked, "Am I going to have a job in Egypt or will I be out of work along with millions of unemployed academics in Egypt?" and, "Am I going to enjoy a free democratic life?"
Naggar finished his letter pointing out that he sent a congratulatory message to Morsy after the presidential election. He also said he appreciates and respects the Egyptian people and thinks they deserve a decent life worthy of a state that leads the Arab world.
Edited translation from Al-Masry Al-Youm