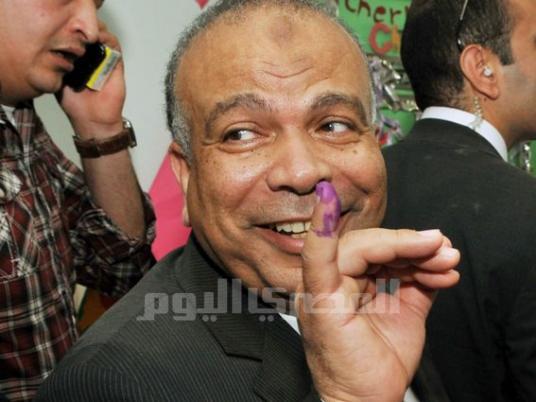 If the Freedom and Justice Party wins the majority of seats in the upcoming parliamentary elections, it would have the power to create a new Cabinet thanks to the new Constitution, said FJP chairperson Saad al-Katatny on Friday at a Muslim Brotherhood rally in Qalyubiya.
According to the recently ratified Constitution, the party that garners the Parliament majority should form the Cabinet.
The state TV website quoted Katatny as saying that the FJP has won the trust of the people over the past two elections. This is a history lesson for other political parties, as its rare for any party to achieve such results anywhere in the world, despite ongoing schemes by the opposition to bring the FJP down, he continued.
But the blood of the FJP youth prevented the attempts of other political forces and foreign parties to topple President Mohamed Morsy, he said.
The Ettehadiya Presidential Palace clashes proved that the people are ready to defend legitimacy, even if security officials won't, Katatny continued.
Katatny added that the FJP currently has 400,000 members, only 100,000 of whom also belong to the Muslim Brotherhood, he claimed.