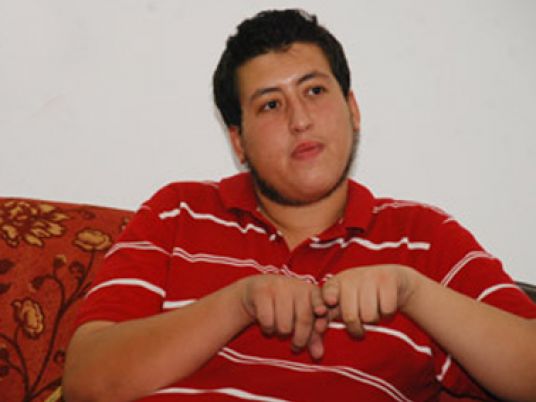 Security forces arrested Saad al-Shater, son of Muslim Brotherhood Deputy Supreme Guide Khairat al-Shater, after a raid in the early hours of Wednesday morning, Saad's sister Naglaa said.
Saad's arrest came as per an arrest warrant issued by the prosecutor general, aimed at investigating charges of inciting violence, a security source told Al-Masry Al-Youm.
Saad is reportedly being detained at Tora prison until he will be presented to a prosecutor.
Saad's brother, Hassan al-Shater, tweeted about the arrest, asking God to save his father and brother, both now detained by the authorities.
"More than 30 people, most of whom were masked and were carrying machine guns broke [down] the door into the apartments of my father and my sister to search for 22-year-old Saad, asking about him by name," another sister, Somaya, told the website of the Brotherhood's Freedom and Justice Party newspaper.
They asked for the ID card to verify the identity of Saad and his brother, Hassan, Somaya added, claiming that they then threw the card on the ground and ordered Hassan to pick it up.
They then beat him, she claimed.
The sibling's father, Khairat al-Shater, was arrested after the ouster of President Mohamed Morsy in early July. He faces charges of inciting violence between supporters and opponents of Morsy in the wake of his overthrow by the army and huge popular protests.
Edited translation from Al-Masry Al-Youm