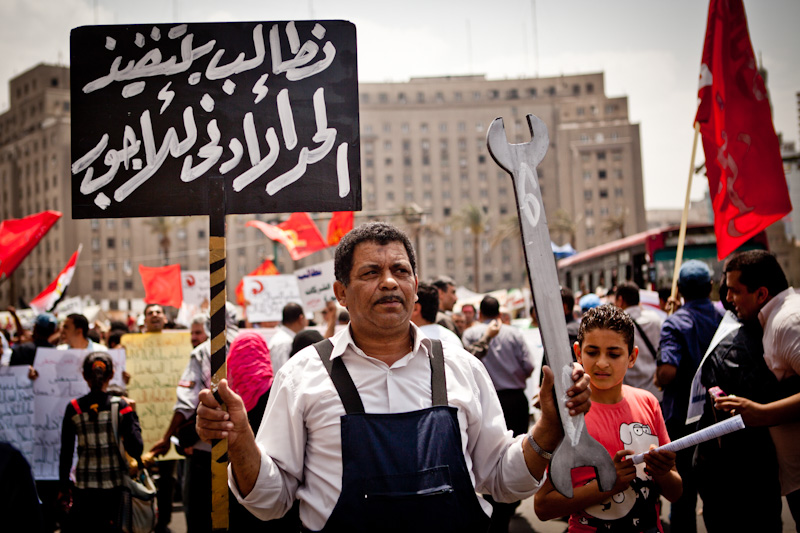 Only five labor strikes were staged in five governorates across the country from 2 to 9 December, of which four were already resolved, the Ministry of Manpower and Immigration announced on Monday.
Last week's strikes were staged in demand for better wages and bonuses, or the disbursement of overdue payments, the ministry's report said.
Also on Monday, the ministry's appeals committee considered an appeal filed by the Delta Mineral Water Company that contested the ministry's disapproval of its request to fire 47 of their 198 workers.
"The company wants to lay off the workers because the Health Ministry shut down the well for failing to meet standards, not because of financial problems," said Manpower Minister Khaled al-Azhary. "That is why the appeal was turned down."
The minister appealed to Egypt's workers to adhere to the provisions of the law so that the ministry can protect their rights.