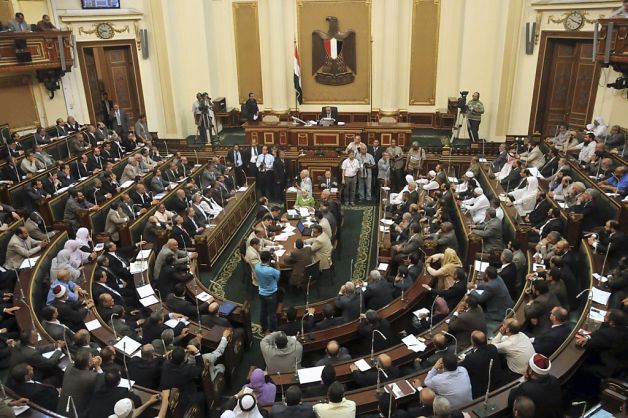 President Mohamed Morsy's new constitutional declaration issued on Thursday evening does not reinstate Parliament, said presidential spokesperson Yasser Ali.
Article 2 of the new declaration states that all constitutional declarations, laws and decrees issued by the president since he assumed office on 30 June 2012 are final and binding and cannot be challenged, vetoed or reversed by the judiciary until the new constitution is ratified and a new People's Assembly has been elected. All lawsuits that have been filed against any of those decisions are now void, according to the declaration.
In June the Supreme Constitutional Court ruled that the law that had governed the People's Assembly elections was unconstitutional. The majority of seats had been won by the Muslim Brotherhood, with which Morsy is affiliated.
The Supreme Council of the Armed Forces, which was still in power at that time, dissolved Parliament after that ruling. In July Morsy attempted to reinstate it, but Parliament simply reconvened once for a short time.