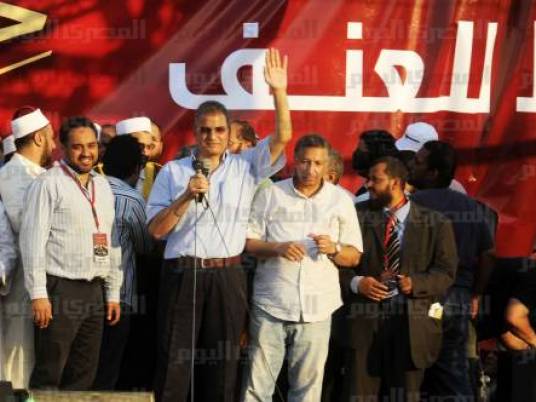 Six people were injured, three shops destroyed, and four cars damaged in clashes in Mansoura between thousands of President Mohamed Morsy supporters belonging to Islamist movements and his opponents of the Tamarod campaign, the Popular Current, and the Constitution Party.
More than 5,000 members of the Muslim Brotherhood, the Salafi Front, Gamaa Islamiya, the Wasat Party, and the Freedom and Justice Party, as well as other Islamist parties and movements, staged a demonstration entitled "No to Violence, Yes to Legitimacy" in support of Morsy. This comes before opposition demonstrations slated for 30 June to demand early presidential elections.
The Islamists were confronted by secular demonstrators chanting slogans against the Brotherhood, which led to clashes involving Molotov Cocktails and tasers.
Security sources said that the police were unable to disperse the crowds, despite using tear gas canisters.
Edited translation from Al-Masry Al-Youm