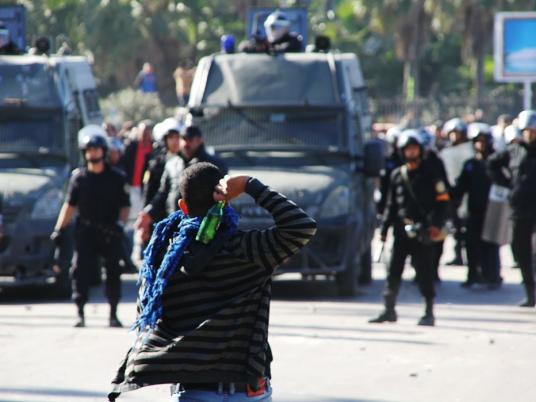 More clashes between pro and anti-government protesters have broken out in Alexandria.
Two marches, one supporting President Mohamed Morsy and the other against him, met close to the Qaid Ibrahim Mosque in Egypt's Mediterranean city.
Both sides launched hit-and-run-style operations against one another as demonstrators threw stones.
A number of protesters were injured, sustaining bruises and other wounds.
The opposition rally is believed to have numbered around 700 protesters. They were reportedly preparing to leave the Qaid Ibrahim Mosque yard when about 200 Morsy supporters chanted: "He will not leave!"
In Port Said, hundreds of citizens and activists meanwhile staged a rally, flying Egyptian flags and chanting against the ruling Muslim Brotherhood.
Edited translatoin from Al-Masry Al-Youm