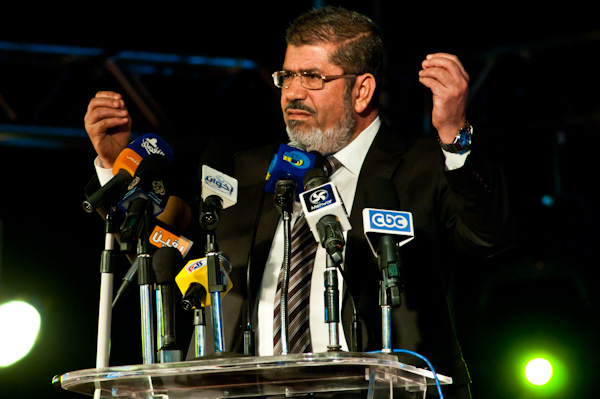 President Mohamed Morsy will deliver a speech on Friday at the country's joint parliament session, during his visit for the Developing 8 Islamic countries summit, Pakistani state radio reported.
The report said that Morsy will be the first Egyptian president to visit Pakistan.
Pakistan's Foreign Minister Hina Rabbani Khar said Monday that Morsy's visit will continue after the summit, despite the deteriorating situation in Gaza.
In addition to Morsy and Pakistan's Asif Ali Zardari, other heads of D8 member states include Indonesian President Susilo Bambang Yudhoyono, Iranian President Mahmoud Ahmadinejad, Nigerian President Goodluck Jonathan and Turkish Prime Minister Recep Tayyib Erdogan.
Malaysia will be represented by Deputy Prime Minister Tan Sri Muhyiddin bin Yassin, and Bangladesh by an adviser to Prime Minister Hasina Wajid.
The D8 group aims to enhance member states' world economic standing.
Edited translation from MENA