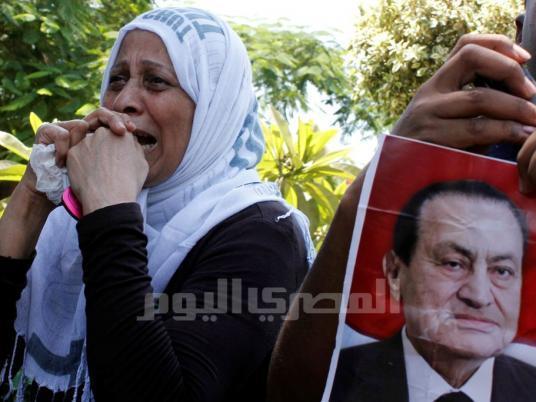 A security source in the Prisons Authority said that former President Hosni Mubarak fell in the bathroom of his hospital room, which led to a head injury and bruising, the state news agency MENA reported.
The source told MENA that the medical team supervising Mubarak's condition attended to him right away.
Mubarak is currently serving a life sentence in Tora prison hospital for not preventing the murder of protesters during the 25 January revolution.